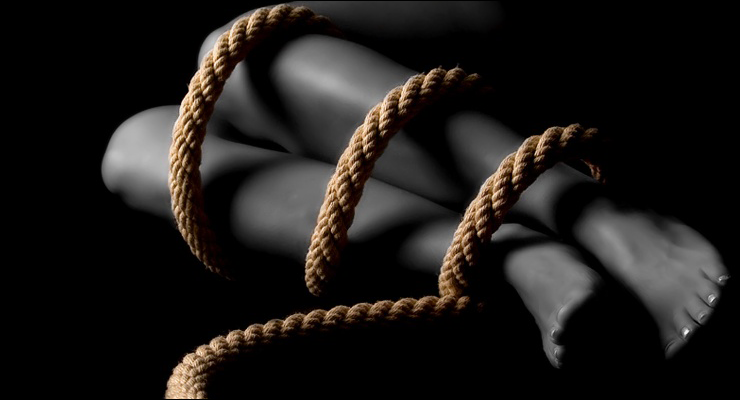 This article  originally appeared in Kink-E-Zine, in a column called "Private Duty" that had an ask-the-kinky-nurse format. These articles were edited by a kinky MD, Dr. Who.
Question: If you get done with a bondage scene and it seems that the bottom has nerve damage, what are some helpful tips on what to do after the fact?
First aid for acute nerve damage is a difficult, complicated issue and not one that has been well researched. I've looked into this quite a bit and consulted a couple of kink-friendly MDs, and there seems to be no clear consensus on many details, I'm afraid.
One point that does seem relatively clear- the bottom should NOT stretch out the affected area. Remember that stretch is often a contributing factor in getting the injury in the first place. Full immobilization is a tricky issue, however. Many sources recommend immobilizing the limb, and I think in the short term (a couple days) that's reasonable advice. However in the longer term, the bottom will want to use the muscles in the affected limb to prevent muscle wasting (physical therapy can help). As an example of the research available on this- patients with sciatica (damage to the sciatic nerve) were traditionally advised to be on bedrest while symptoms were acute. However a recent study that was published in the New England Journal of Medicine showed no difference in healing between patients who were randomly assigned to be on bedrest vs. those who were advised to continue their usual activities as tolerated. For something like wrist drop, the bottom may find it useful to use a wrist splint to protect the wrist from injury (rather than it just flopping around) and help with ADLs (activities of daily living)- however splinting for limb weakness *also* seems to be controversial in neurology right now. An example of this- nurses used to routinely splint the hands of patients with severe strokes and weakness, to prevent contractures and facilitate ADLs. However this is no longer recommended based on several studies that found it unhelpful at best.